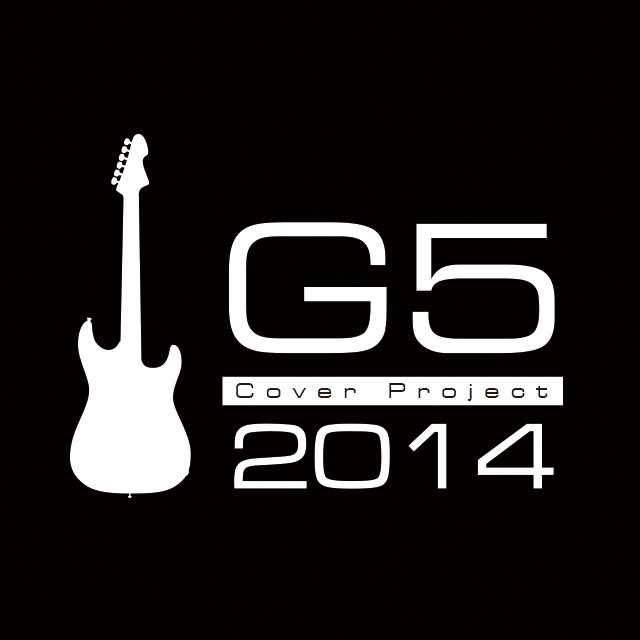 G5 Cover Project -English Regulation-

-Overview
Cover G5 Project songs and get G5 goods
Entry period has ended. Thank you all for your participation!
-Prizes
-Invitation to G5 Clinic
-G5 T-shirt (M size)
We'll give them to 5 best covers.
Details about the clinic TBA.
-Rules
-Choose a song from G5 Project, G5 2007, G5 2010 or G5 2013 and record a performance video.
-You don't have to play entire song. Play just a part of a song will be OK.
-You can enter the contest with a video that is already uploaded and published. (But you can't enter with G5 Cover Project 2010 entry)
-Whatever the instrument is OK.
-You may choose to play along with the backing tracks or the original version. Of course you can make your backing track by on your own.
-We accept multiple entries from the same person.
We'll accept the entries from all over the world, and we'll ship the prize worldwide.
-How to enter
Upload the video on YouTube.
Advertise it on Twitter. The tweet must include "the URL of the video"," #G5CP2014" and "@G5_Project". If you don't have a Twitter account, send an e-mail here with your name and video URL.
That's all! Please wait for your entry to appear on our entries page.
-Materials
backing tracks
You can download the backing tracks at the discography.
images