G5 Cover Project 2016 Abstract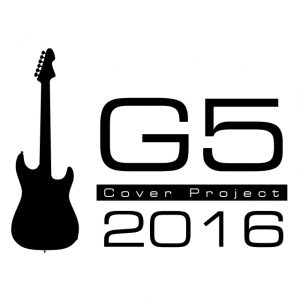 Abstract
Cover G5 Project songs to win the coolest prizes! Submit your entry now! 5 winners will be chosen and grab the gear they want.
Timeline
11/19/2016 22:00 entry submission starts
12/31/2016 23:59(JST) deadline of the entry
Winners will be announced in mid January 2017
Prizes
How to enter
Please follow the instruction below.
Record a playthrough video and upload it on YouTube, Twitter or Instagram.
Submit your video by

advertising it on Twitter. Your tweet has to include "the YouTube URL of the video or the video itself", "#G5CP2016" and "@G5_Project".
posting it on Instagram. Your caption has to include "#G5CP2016" and "@g5projectofficial".
Submit the YouTube URL of your video from this form.
Rule
You can choose a song from "G5 Project", "G5 2007", "G5 2010", "G5 2013" or "G5 2016".
You don't have to cover the whole song.
You can cover with whatever instrument you want.
You can enter with the video which is already public on the internet.
You cannot enter with the video which you used to enter the previous G5 Cover Project.
Multiple entries will be OK.
You can record a video with your friend, band member etc…
We'll accept the entries from all over the world, and we'll ship the prize worldwide.
You can play with any kind of tracks including the original version, the distributed backing tracks and of course, the backing tracks you create on your own.
In associaton with…